1ST PLACE: MARIA HOFFMAN: DINNER FOR ONE
(Redondo Union High School)
2ND PLACE: AIRIS AARON: THE MIRROR
(Hume-Fogg Academic Magnet School)
3RD PLACE: RYAN SANFORD: JOSHUA TREE
3RD PLACE: VICTORIA BARONE: THEY RUNAWAYS
(Notre Dame High School) (Pacifica Christian)
Dr. Barbra Seniors Harkins Foundation-Lockdown Script Contest knows that our strength lies not only in the words we stand by, but most importantly through the actions of our initiatives. Back in 2000, our Non-Profit Organization realized that by working together we could overcome our challenges much more efficiently, and that is why we ultimately decided to launch Dr. Barbra Seniors Harkins Foundation-Lockdown Script Contest.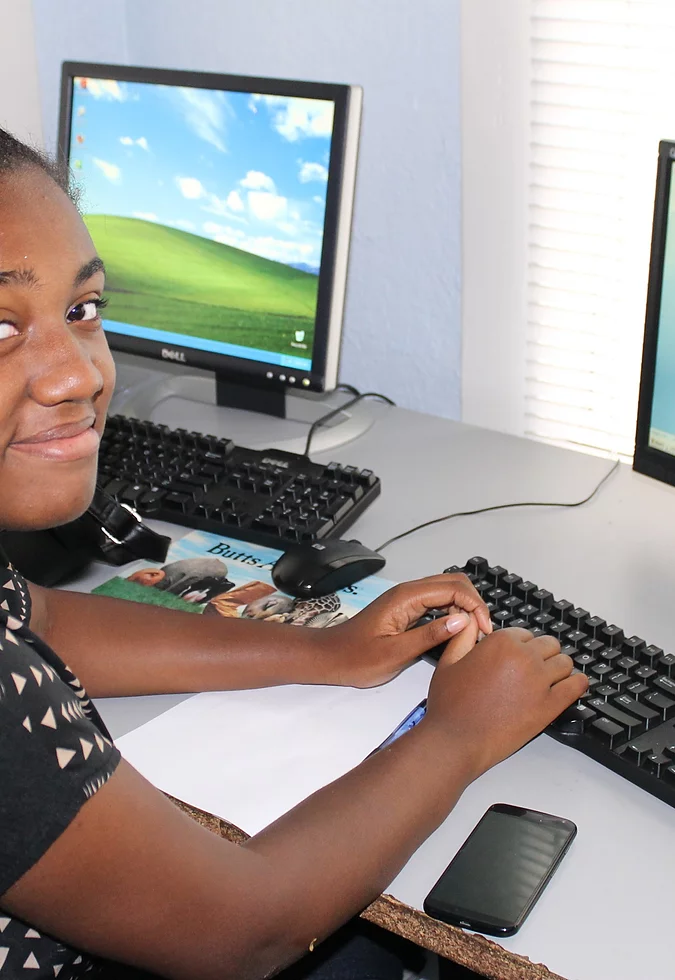 Imagine what you would tell yourself on February 11th if you knew what the world would look like today. ("Invest in ZOOM!") Now...imagine it is August 11th, will you be knee deep in post-production on your very own short film?
THE LD2020 SCREENPLAY CONTEST IS OPEN TO TEENS BETWEEN THE AGES OF 11-17!!!
WE WANT TO READ YOUR STORIES! THE TOP THREE FINALISTS WINNERS WILL HAVE THE OPPORTUNITY TO HAVE THEIR SCREEN PLAY PRODUCED BY TEENS IN OUR FALL FILMMAKING PROGRAM.
And NOT ONLY will you have the opportunity to have your short film produced, but you will also win a:
Nextbook 7″ Tablet with 8GB
Here is all you have to do:
Outline – Due Friday, May 29, 2020: 
This is just an outline of your story. It should include: a brief character breakdown, and a brief discussion of the beginning, middle and the end.
Total Number of Pages: 1 page in length
Must Include: Title of the script, your name, email, telephone number, grade/age
Notes on your Script Outline will be given back to you on Monday, June 1, 2020
Rough Draft – Due Friday, June 5, 2020:
From the submissions, we will select the
top ten, so make sure your 1st Draft is AWESOME….If your script is selected it will be moved to the next and Final Round. 
Must Include: Title of the script, your name, email, telephone number, grade/age
Script notes will be given back to you on Monday, June 15, 2020.
 
You will have four days to make the final changes and get it back to us!

Final Draft:
You will have only 4 days to revise once they get our notes back, and then submit your final work
Due Date: Saturday, June 20, 2020 by 5:00pm
Top Three Winners will be Announced on Monday, June 29, 2020
Once you have your rough draft, please complete the form in the link below, and email your script to: 
Is a Korean filmmaker based in Los Angeles. His films have won and screened at numerous festivals, such as the Pan African Film Festival, and have won grants from Fotokem, Universal Studios, and the Francis H. Tucke Foundation. Kyung recently graduated from the American Film Institute (AFI) class of 2019, with an MFA in Directing.
When asked about the early phase of his career in the motion picture industry, M. Dal Walton, III responded: "The first film I ever wrote and directed was a video commercial. I starred in it as a salesman dressed like I was Don Johnson from MIAMI VICE and I was trying to sell someone something on a blue Princess Phone. I was 11 and was bitten [emphasis his]." M. Dal Walton, III began his career in motion picture production accounting and segued into the role of feature film production executive, a job he held for a decade. As an executive, Walton oversaw the development of dozens of feature films including "16 Blocks" Bruce Willis for director Richard Donner (" Lethal Weapon"); "The Wicker Man" starring Nicolas Cage for writer/director Neil LaBute ("In the Company of Men"); as well as the Sundance hit "Narc" starring Jason Patric and Ray Liotta for director Joe Carnahan (TV's "The Blacklist"). Following his experience serving as Executive Producer on "Once Fallen" where he was able to work with an all-star cast under director Ash Adams which included Oscar Nominees: Ed Harris, Taraji P. Henson and Amy Madigan; Walton decided to take his career in a more creative direction and work on smaller projects closer to his own creative sensibilities. His first experience as a writer came with the comedy web series "Super Group Therapy" which was created by Cinematographer and Stereographer Josh Fritts ("Dawn of the Planet of the Apes"). From there, Walton went on to create, write and direct the sitcom pilot "The Majestics" which is currently being screened at festivals across the world. Last year, Walton expanded in the theatrical stage by writing and directing a drama-dy in The Hollywood Fringe Festival. He quickly followed up his incredible experience at Fringe by directing "Divorce Fantasies" in the Hollywood Short and Sweet Festival. When asked why he has chosen to pursue comedy, Walton replied: "Wait. What? You thought it was FUNNY [emphasis his]?!?". He goes on to add: "Humans have always gathered around some sort of flickering light, from campfire to pixel, to hear tales that remind us of our human-ness; and what's more human that laughing at the guy slipping on the banana peel?"
Writer/Director/Poet has been creating stories since his adolescent days. Growing up in Westmont, CA, a place that the L.A. Times reports as "death alley", Leon continues to breathe life not only into his community but communities alike with his love and passion for the arts. While attending Los Angeles Southwest College, Leon groomed his passion in theatre, where he would go on to participate in NADSA (National Association Of Dramatics, Speech & Arts) winning a playwright award for his first-ever written One Act Stage Play, The Four L's : Love, Lust, Lies & Life. After his journey at Southwest College, Leon decided to start his own Theatre Production company now known as Sam7Productions. Established in 2014, Sam7Productions started with very humble beginnings. From cutting cardboard and using it as walls on his set, to putting up shows for free at the church he grew up in, he was determined to see the dream through. After his first show "HSHCHS"(H eaven Scent, Heaven Cent, Heaven Sent) Sam7Productions received enormous praise and reviews and since then Sam7Productions has grown to do 5 more stage productions (HS2, Dear Westmont, LOVE, LOVE II, & Living Room Sessions) that has sold out multiple venues in Hollywood, Los Angeles, Bellflower, LaVerne, Atlanta and San Diego stemming from 2014 to now. Recently Leon finished CSN's film program where he won an award for "Best Director" for his first official short film "A Seat At The Clock", a story about 4 women from 4 different backgrounds, searching to find their healing in time. In 2020 Leon & Sam7Productions are currently setting a schedule for their upcomingindependent theatrical tour.
Pilar (Carmen's preferred alias) originated in PG County, Maryland, but has spent most of her life in Los Angeles. She is indeed a valley girl, but she'll be the first to tell you there's nothing like a good fish fry. Pilar studied screenwriting at Loyola Marymount despite her mother's best efforts. Pilar got her big break as a staff writer on SyFy's Defiance and has since staffed on CBS' Hawaii Five-0, Sony Crackle's The Oath, and CBS' God Friended Me. She has developed for Robin Roberts and BET, and continues to seek complex and creative projects. She was honored by the WGA for their TV Writer Access Project in early 2016 and completed the program under Glen Mazzara's leadership. In her free time, she watches too much television, eats tacos, and does the unthinkable…write (eeek, the shame!) as it is her dream to work on Friday Night Lights. Oh wait. No one tell her.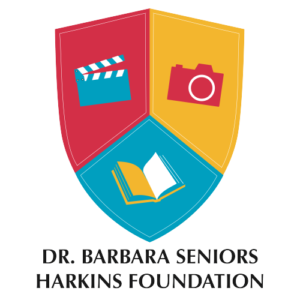 Address: Los Angeles, California